Camp Jeanne d'Arc: on a bold mission to help families build strong girls
Camp Jeanne d'Arc partners with families from all over the world to empower girls at summer camp to find their voice, discover their talents, and realize their value. It's the most important thing we can do for our girls as they grow and mature.
Find her voice
She'll be encouraged to stand up, stand out, take risks, and try new things.
Discover her talents
She'll explore a wide variety of new activities in an emotionally safe environment.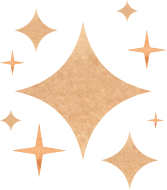 Realize her value
She'll engage in activities and relationships that emphasize her inherent worth and value in the world.
Become our best selves
We value empowering girls at summer camp through the encouragement of physical, mental, social, and spiritual wellness
EMPOWERMENT
We value empowering every individual girl to recognize her worth
PLAY AND CONNECTION
We value wholesome play and a connection with nature and others
INCLUSION
We value an inclusive environment, striving for understanding and respect for all
Faith, endurance, courage, and confidence
The qualities of faith, endurance, courage, and confidence were exemplified by Jeanne d'Arc (Joan of Arc) in the 15th century. Our mission today is to empower our campers with these same strengthening characteristics.
Frequently asked questions
You have questions, we have answers. Go through your most frequently asked questions about empowering girls at summer camp.
Join the adventure this summer!